As more and more Agents and Brokers discover how to use technology-based Real Estate tools to improve their business, it begs the question, "What functionality should I consider when choosing a CRM solution?"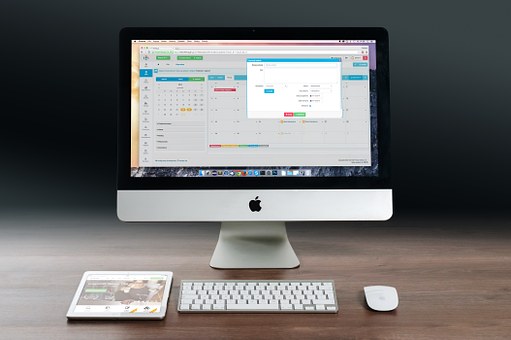 The process of selecting a CRM is one that should be taken seriously.  Your investment is not just the amount you pay, but also the processes and procedures you develop using your CRM that make it a tool to help you close more business effectively and efficiently.  You will need to consider how many people are on your team – or do you work independently, what kinds of reporting do you need, do you need a solution that is scalable and so on.  So where do you start?
Here are the top six things to look for in a Real Estate CRM System:
Integration with your Website IDX and Lead Capture
Unlike other industries, Real Estate presents a unique opportunity for Realtors® to engage prospects very early in the buying process (perhaps even years) as consumers use the internet to start to research homes, neighborhoods and Real Estate professionals.
By tracking the research and home-search activity by a prospect in your website, you gain an invaluable insight into their needs and wants. Top tier Real Estate CRM systems, like the UltimateIDX™, intimately connect your website with your CRM system. This collection and profiling of a prospect's home search activity is what transforms your CRM from a simple contact database to an intelligent system with meaningful and contextual data. Incubation of leads can now be done automatically and in the context of the Lead's Real Estate needs. Automated communications can communicate relevant information back to your Leads to constantly bring them back to your website, which develops their loyalty to you and your website.
Not only does this mean your CRM is  building a relationship with Leads for you, but the fostering of loyalty to your website means you also block your competitors!
Lead Generation: Leads are the fuel that will drive your Real Estate CRM machine.
Many times a CRM system is viewed as a place to put "stuff" like a database or spreadsheet.  However, it is much more useful and far more important than just a filing system.
Once a Lead has interacted with your Real Estate website they are added to your CRM and your automated conversion process to become a Lead.  The very first step in that process is the alert sent to you that there is a new Prospect.  Be sure to verify that the solution you choose has Automated Message Alerts and Auto-Search-Alerts built into the system.  Tools like this will incrementally increase your lead qualifications and conversions.
Lead Distribution: Once you have leads they are only as good as your follow-up.
Here is where your lead management machine will feel the need for speed.  Get the leads out to the right Agents and get them out fast.  If you are like most and struggle with determining who should be the first point of contact or general best-practices around connecting with Prospects, then a Lead Distribution tool within your CRM solution can help you.  This tool will help you set-up a predetermined process that ensures Leads are distributed correctly and quickly.
Your CRM solution should give you the ability to break-out your leads by location, property type, property cost and allow you to distribute through a configurable Round Robin method (direct or first-come-first-served) or through manual assignment.  The only caveat to consider is your company's use of an Inside Sales Agent (ISA) or a virtual assistant who takes calls directly.  In this situation, there will be some adjustment in how you choose to use the system to distribute Leads.
Marketing Automation: You have connected with your Leads; now, it is time to monitor and nurture them.
Your Real Estate CRM will have tools built in that promote best-practices.  Don't just pass over them.  Take time to ensure that you set yourself up for success by implementing them.  Take advantage of the tight integration between your website and CRM found in systems like UltimateIDX to glean every bit of information you can.
Your system should:
Provide you with detailed profiles that contain an analysis of search activity, logins, opened emails, viewed properties and more.  This information will help you to quickly assess their needs and intention, and adjust their searches and alerts and even recommend properties for them to view.
Allow you to manage and nurture leads in the context of their individual home search needs.
Help you constantly bring leads back to your website through high-value automated keep-in-touch programs like property alerts and email drip campaigns.
The longer you use the system the more clearly you will see the lead nurture process, and you will be able to find places here and there to tweak your system to improve efficiency and accelerate growth.
Lead Alert Tools: Make sure you have an action plan in place when a Prospect interacts with your website.
We live in the technology age so take advantage of that and let your Real Estate CRM do some of the lifting for you with built in automated proactive alerts.  Using these tools, never lose a client again to another Realtor who contacted them first.   Lead Alert systems not only alert you immediately but can also send your Prospect an instantaneous message that decreases your follow-up time from five or ten minutes to three minutes of less.
This tool allows your Prospect to have an immediate connection with you in a personal way that is fast and seamless with their experience on your website.
Reporting Capabilities: Use reporting tools for accountability and visibility.
Whether you are a single agent or a team leader, the dashboards and reports help with lead management for all.  They also provide a window into your marketing programming and show you what's working, what needs tweaking and what isn't working.
A full picture view of all your prospects will show you how a Lead entered your system, when they entered the system and what path they took through the marketing pipeline.  As a smart marketer, you will be running multiple campaigns at once and will rely heavily on reporting to tell you what you should do more of, what changes you need to make and what activities you should consider ending.  History and activity tracking will give you the complete picture.
Brokers and teams are quickly learning that integrated solutions, especially CRM systems, are not just for "the big dogs".  The 21st-century customer is looking for the same service at every level no matter what company they choose, and your CRM is right at the heart of managing that expectation.
We all have finite resources, but you can make those resources go further with the choices you make.  Turn-key solutions with customization capabilities and scalability are key for companies looking to implement a CRM.   Contact us if you would like to find out how you can use an integrated Real Estate CRM solution to drive business and close more deals.