Yikes! It's just been reported that some wireless keyboards are open to a hacker viewing what you type.
This problem does not affect Bluetooth connected devices – but can affect 'wireless' devices that connect using a plugin USB radio based nano-receiver.
There are currently 8 manufacturers affected –
Anker
EagleTec
General Electric
Hewlett-Packard
Insignia
Kensington
Radio Shack
Toshiba
Here is a link to a page with more details about affected devices http://www.keysniffer.net/affected-devices
Now it should be noted that a hacker would need to be quite close to you – however some of these receivers work to distances up to 50 or more feet!
See the original article from Gizmodo 
My advice – if you have a wireless keyboard then check out how it works to make sure it is not affected, and look into Bluetooth connected keyboards.
Stay secure!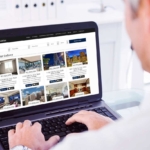 New Version of UltimateIDX Now Available Prev post
UltimateIDX Changelog Now Available Next post