WordPress IDX Websites
Without a doubt WordPress with IDX is coming of age in the Real Estate industry as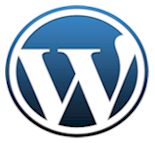 a premier CMS (content management system) for REALTORS®.
The popular blogging software is now successfully powering massive real estate websites in major markets.
In an age where 84% of ALL real estate transaction begin on the Internet why would a Broker or Agent trust his/her livelihood to a free software program you ask? There is a multitude of reasons but the short answer is; Flexibility, Dependability, Scalability and Search Engine Optimization.
WordPress Flexibility
Thousands of programmers (including us) are contributing to the Open Source project free of charge building useful WordPress Plugins and Themes.
WordPress can be used as a CMS (content management system) so REALTORS® can easily update their websites at will. No longer are they held hostage by Webmasters to update content using proprietary software at unreasonable rates.
WordPress does NOT require extensive knowledge of HTML, XHTML, CSS or depend on FTP programs for uploading images and fresh content once the real estate website is setup.
WordPress version updates are free and easy to install.
We all get tired of looking at the same website year after year but don't want to go through the hassle and expense of redesigning our websites. WordPress themes can easily be changed. So if you want a "new look" don't change your entire website, just your WordPress theme. Generally, by changing 5 template files you can easily change your theme and without massive content migration generally associated with real estate website redesigns.
WordPress Dependability
WordPress IDX real estate websites are powered by a MySQL Database and are easily backed up. WordPress works reliably on high traffic websites and will get your information to your visitors consistently to drive sales.
WordPress Scalability
WordPress allows your website to almost unrestricted growth. You can easily add pages, blogs, blog posts and even guest blogs without having to start from scratch. You can continuously add features, fresh content, menus, forms and plugins to your existing website. Since all pages are dynamically generated changes appear instantly through your entire site!
UltimateIDX™ IDX WordPress plugin is 100% compatible with WordPress real estate websites. This means that your websites' look and feel is carried through on all dynamic pages generated for your listings. There are no known conflicts with any WordPress plugins. This means you can use UltimateIDX™ SEO (search engine optimization) features without interfering with popular WordPress plugins like All-In-One-SEO. You get the full SEO benefit from both.
WordPress Search Engine Optimization
"If you build it, they will come" does NOT apply to real estate websites. Your website must be found. This generally occurs when a visitor finds your website on a search engine. WordPress is extremely Search Engine Friendly and generates code that invites, not fights, search engine indexing. WordPress real estate websites have demonstrated consistently that they can compete or lead in the SERPS (search engine results pages) in even the most competitive markets.
Summary
Wordpress offers REALTORS® a viable alternative to proprietary software and CMS platforms. Fresh content can be easily managed by site owners at will and not according to a Webmaster's schedule. REALTORS® looking for a "High Speed, Low Drag" affordable website should contact the professionals at UltimateIDX™. We can help you compete with a WordPress real estate website or we can convert your existing website to WordPress. Call us today at 1.800.205.0317 for details or complete the form below.
Contact Us ..
Get a Demo, Consultation or Request More Information
Don't hesitate to contact us if you need a WordPress IDX website.