Using marketing and sales technology to gain an edge in customer service has become the gold standard, but do you know where to start?  The information you gather to support your customer service efforts is directly pulled from your marketing intelligence, and the way you manage your sales and marketing machine says everything about the way you do business.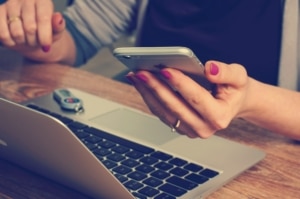 As we entered the 21st century it became clear technology was going to become a central part of business as well as our everyday life.  With the advent of the smartphone and tablet, the "always on" lifestyle has truly taken root.  And, while we cannot personally be there to answer questions, provide information and collect data every moment, we have the tools in new technology that can.  These tools will help your organization stay connected, provide better customer service, reach customers you may have previously missed (including tech-savvy millennials) and  help you gain a competitive edge over your competition.
Using the right technology will help you and your company better understand your market segment, capture lead information and keep prospects and clients engaged them through the entire buying process.  Tools like the Buying Buddy IDX CRM Suite enable you to gather all the data you need to provide the buying experience clients expect from today's real estate professionals.  You are able to come alongside your client and give them the best customer service from the moment they enter your site, begin their search process, become a client and ultimately close.
The real estate industry has always had to be current in the latest technology, but as more and more products enter the marketplace it is important to evaluate each one and determine which ones will provide you with the greatest benefits,  and help you to gain an edge in customer service.  Professionals must go above and beyond to reach customers with traditional methods, find ways to put a new twist on time-tested approaches and reach out in new ways and places.
An article in the September 2016 issue of Real Estate Magazine highlights how brokers nationwide have taken the tried and true store front listing approach up ten notches with the use of backlit LED window display panels.  In the same way, you can take your customer service to that next level by utilizing new marketing and sales technology to better understand your audience and meet your need for multigenerational marketing.  Chances are, you have the traditional methods down to a science, but now is the time to utilize new technology including CRM-based systems alongside those methods.
"Now is the time to utilize new technology including CRM-based systems alongside traditional methods."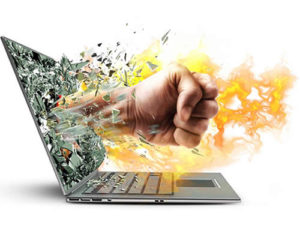 In today's ultra-competitive market you must make your marketing a showpiece not only through your brick and mortar storefront but also through your online presence.  If you are ready to take the next step and "up" your competitive edge, or even if you're not ready but know you need to, contact us and let us show you how the right tools can be implemented easily with little to no learning curve.  If you have a story about how technology has changed your business we would love to hear about it in the comments section.  What tools have you used that you loved and what tools didn't quite make the cut?