Marketing yourself as a real estate agent can seem overwhelming. The amount of time it takes to create marketing materials, publish, and promote yourself can seem unrealistic when you already have a million tasks to do. But we have curated the fastest and easiest ways to market yourself and attract leads as a real estate agent. These tips are designed to build relationships with leads and produce an actual ROI.
1. Attract Niche Leads with Specialized Landing Pages
Did you know that you can use IDX to create individual niche landing pages on your real estate website? Examples include pages for mountain view properties, lakefront properties, specific neighborhoods, or properties in specific school districts, etc. These landing pages attract niche leads that bigger websites miss while driving up your SEO at the same time. These pages position you as a niche expert. Best of all, niche landing pages automatically update with relevant listings.
Bonus tip: Put a lead capture form on these pages to collect your leads' information.
2. Send Customized Property Alerts
This is another low time investment. If you are using a IDX + CRM like Ultimate IDX you can easily offer property alerts. These alerts can automatically text or email leads on a routine schedule with listings that match their specific home search criteria. These alerts drive leads back to your website and encourages them to reach out to you.
Bonus tip: You can even create personalized scripts like, "Hey John, I saw this listing and thought it might be a good fit. I had a question about your kitchen preferences though. Could we connect later today?" This automatically encourages leads to reach out to you.
3. Question Everything
Want to get a higher response rate from your marketing efforts? Try adding a question into your content. Adding a poll or question to your blogs, social posts, and emails is a proven strategy to drive up engagement. It promotes relationships through conversation. Try adding a poll about what the best neighborhood is in your area or adding a question to the end of your email campaigns like, "how many bedrooms are you interested in?"
4. Evergreen Content
Evergreen content never goes out of style. Evergreen content consists of blog posts, email campaigns, videos, guides, etc. that are just as interesting to read or watch today as they were five years ago. Save yourself a ton of time by creating evergreen content that will always be useful. Examples include content about specific neighborhoods, prepping a home for sale, or steps in the home buying process.
5. Remix Your Content
If you are creating evergreen content, it's easy to remix it and share it over a variety of channels. Creating a local neighborhood guide? Share it on your blog, email it to your leads and contacts, remix it into a video, promote it with social posts, and do a Q & A session about it on Instagram and Facebook live. It's the easiest way to get the most bang for your buck.
6. Create Squeeze Pages/Lead Capture Forms
Squeeze pages contain forms that you can fill out on websites to get something in return. Every person on the internet has filled one out before. You may have signed up for a newsletter, a chance to win a vacation, an ebook, property alerts, or something else using one of these forms. A website will ask for your name and email in exchange for something you want. Most real estate agents don't use squeeze pages and are missing out getting a ton of leads' contact information.
Bonus Tip: Try putting a squeeze page on your website to capture leads. Offer a newsletter, market report, property alerts, or neighborhood guide in exchange for leads' contact information.
7. Start a Blog
Starting a blog may seem overwhelming at first, but is actually really easy if you know what to write about. Here is a list of 75 Easy Real Estate Blog Ideas. Writing a blog is one of the faster ways to drive up your SEO and gain credibility online.
8. Make it Easy To Contact You
Make sure your contact information is the first thing people see on your website, Facebook business page, Zillow profile, Instagram account, emails, etc. The easier it is for leads to contact you, the more often they will.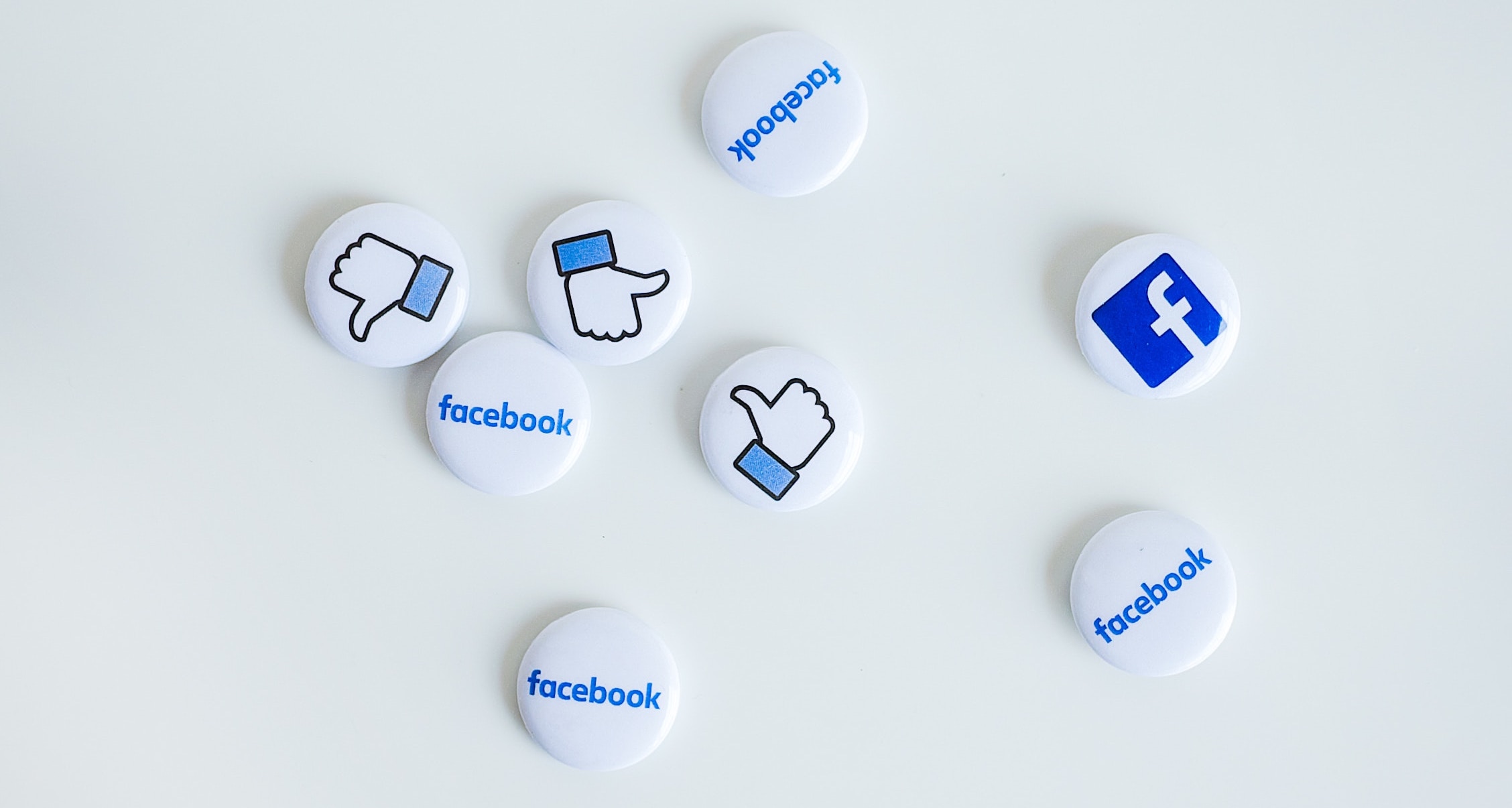 9. Start a Facebook Group
Facebook is trying to rebrand itself with groups. Use this to your advantage by starting a group about moving to your area. Groups like "Moving to the Dallas Area" are a great place to connect with leads at the earliest stages of the home buying process.
10. Create Buyers and Sellers Bootcamp Email Drip Campaigns
Email drip campaigns are a powerful tool. Create an evergreen buyers bootcamp email campaign with steps and advice on buying a home. Be sure to include featured listings. A sellers' bootcamp email campaign should include tips on the best times to sell, the best home improvements for an ROI, staging guides, etc. Though it may take some initial effort to write 8-10 emails for each campaign, once the templates are written, you can set them using a service like MailChimp and run them on autopilot for years at a time.
11. Use Listing Websites
Individual property websites are a great marketing tactic for listing agents. Listing websites impress sellers and can help you win listing appointments. They also make your brand and contact information highly visible online.
12. Listing Videos
Videos are the #1 way to attract leads online. Listings with video get over 400% more inquiries and video receives over 400% more engagement than any other medium of real estate marketing. Most agents avoid video because of the cost or their lack of editing skills. The good news is that services like Single Property Sites can automatically create listing videos and syndicates them for you… all for the price of a cup of coffee.
13. Make Videos about Prepping Your House For Sale
Again, videos are one of the best ways to make an impact online. Videos on social media generate 1200% more shares than text and images combined. Recording an evergreen video like "prepping your house to sell", can be shared for years to come.
Bonus Tip: Include specific information for your market to attract local leads.
14. Make Videos About The Steps to Buying a House
85% of buyers and sellers prefer to work with an agent who utilizes video. By making videos about buying a home in your market, you can engage leads in the earliest phases of the home buying process.
Bonus Tip: Consider doing a series where you interview a lender, inspector, etc.
15. Make Videos on Specific Neighborhoods/Areas
52% of marketers say that video has the highest ROI of any type of content. While it may be easy to find listings online, its alot harder to get a picture of what living in a specific neighborhood would feel like online. Attract leads by helping them see what living in a specific neighborhood would be like.This type of evergreen content never goes stale and can attract leads for years.
16. Curated Featured Listings Pages/Posts
Curating your favorite listings on a regular basis is a great way to connect with leads. Share your list on your website and on your social media accounts.
Bonus Tip: Try running a Facebook/Instagram ad with your featured listings.
17. Give Tours of Exclusive Listings on Instagram
People are curious to see what's behind closed doors. One of the most successful real estate instagram tactics is to use your phone to share highlights from high-end listings.
18. Give Tours of Exclusive Listings on Snapchat
As mentioned above, this is a proven social media tactic that can grow your audience quickly.
19. Create Custom Sign Riders
Curbside marketing can be incredibly powerful. Custom sign riders can attach to any listing agent's 'for sale' sign and have lead capture tools built in via text messages, QR codes, web addresses, or even 1-800 numbers. It's a super easy way to capture buyer leads.
20. Increase Your Visibility with SEM Tools
SEM (search engine marketing) tools can help you see what terms and keywords leads in your market are Googling the most. By crafting your marketing messages around the terms your leads search for most, you can make a greater impact online.
Bonus Tip: tools like SEMRush allow you to use their free trial to start learning about what search terms leads in your market use most.
21. Touch Base Regularly
Use your real estate CRM to automatically send your leads and contacts market updates and touch base regularly. If they are not ready to sell/buy now, they may be in the coming months.
22. Offer a Market Report for Your Area
One of the biggest questions buyers and sellers have is, "When is the best time to move?" Help them take action by putting out a bi-annual market report.
23. Leverage Nextdoor
A Nextdoor advertising campaign can connect you directly with leads. Try highlight listings to connect with the area you farm.
Bonus Tip: Always be transparent about the fact that you are a Realtor and use Nextdoor's advertising features and guidelines. If you try to promote yourself outside of these guidelines, you may be banned.
24. Host an HOA Event in Your Area
Hosting, promoting, or sponsoring an HOA event is one of the best ways to build relationships with leads and establish yourself as a local expert. Consider hosting an ice cream social, neighborhood clean up day, Santa Claus neighborhood visit, toy drive, or other annual event that adds value to your area.
25. Establish a Local Asset
Offering value to your farm area is far more effective than straight advertising. Try establishing a local asset like a little library (take one/leave one library box) for your farm area. These types of assets often include plaques from the sponsor that feature your personal information. It will make your community feel warm and fuzzy about you.
26. Use Instagram/Facebook Stories
Good content educates and entertains. Give leads a unique look into the buying/selling process by highlighting parts of your day.
Bonus Tip: Use the Q & A feature to answer some frequently asked questions.
27. Use a Social Scheduling Tool
Use a tool like Buffer to schedule and post all of your social media from one, simple location. It will save you hours of time each month.
28. Answer SERP Questions on Other Sites
SERP (Search Engine Results Pages) Questions are frequently asked questions that appear at the top of Google searches. For instance, if someone Googled "What is the cost of real estate in Denver" they would see an answer that looked like this:

Essentially, Google chooses the website the best answered the question and placed that answer at the top of the Google search results page. You can use tools like MOZ to figure out what the top SERP questions are for your area, or you can just do a few Google searches yourself. Many times these SERP questions point to articles and you can easily add your two cents and contact info in the comments section.
29. Write Articles to Answer SERP Questions
Again, answering the most frequently asked questions on the internet, known as SERP questions, is one of the best the ways to reach people online. The best way to leverage SERP questions is to answer them, yourself, on your own website. This will drive traffic back to your site, position you as an expert, and can rank your answers and website at the top of Google searches.
Bonus Tip: Use a free trail of MOZ or SEMRush to find out what the top SERP questions for your market are.
30. Make Your Bio About Your Clients
Any time you have a chance to present your personal bio make the focus about your clients and leads. People want to know why you are passionate about real estate and why you care about helping them find their dream home. Many agents miss this opportunity by focusing on their own hobbies or interests.
31. Set up a Facebook/Instagram Campaign with a Mini-Experience
To truly engage leads online, invite them to participate in an online experience like a virtual tour or neighborhood walkthrough. These types of campaigns receive far higher engagement than those with static images and text.
32. Capture Leads by Offering Value with Neighborhood Guides
In order to get leads to willingly give you their contact info, you need to offer them something they find really helpful. Creating neighborhood- specific guides for your area is great way to do this. These guides should include insights with walkscores, school information, entertainment, recreational highlights, local demographics, etc. Neighborhood guides should paint a picture of what a person's life would look like living in a neighborhood. You only need to create a guide like this once and you can use it to capture leads for years to come.
33. Contribute Content
Want to find local leads and don't have time to run your own blog? Try contributing to local resources instead. Guest posts, interviews, and round tables are common for community newspapers and newsletters. Start with your local park districts and town halls to get more exposure.
34. Incentivize Clients to Give Reviews
Word-of-mouth reviews are one of the best ways to generate more clients. Reviews on Yelp, your social media business pages, and your website can all increase your sales. The problem is most people don't go out of their way to write a review unless they have had a very negative experience. Incentivize past clients to sing your praises by offering them a small digital Amazon gift card or entering them to win a bigger giveaway.
35. Do a Q & A Session
Buying or selling a home is a long, emotional process. It's also one of the biggest financial decisions a client will make. Leads want to know what they should do and what they should avoid when buying/selling. Create a video with one of your past clients asking them what they love about their new neighborhood and new home and what they wish they would have known when starting the buying/selling process.
36. Personalized Closing Gifts
Being selective about closing gifts can get you more referrals. Since you should be giving your clients closing gifts anyway, this is a no brainer. The easiest way to get word-of-mouth referrals is by giving great personalized gifts that double as conversation starters. Here is a list of closing gifts sure make you the topic of conversation for years to come.
37. Connect with Past Clients
Referrals from past clients are one of the most proven sources of new sales. Use your real estate CRM to connect with your past clients throughout the year. You can set this up ahead of time in your CRM and then forget about it. Check in to find out about your past client's life updates and share your own, too.

38. Make Sure Leads Can Find You on Social Media
Set up a LinkedIn business page, Facebook business page, and Instagram business account, making sure your contact information is prominently displayed and there are clear links back to your real estate website. Bonus Tip: Help leads connect with you instantly by turning on messaging or the "ask a question" function for each of your accounts.
39. Join Appropriate Groups on LinkedIn:
LinkedIn is one of the best places to connect and network. Join real estate groups to market yourself online.
40. Educate Your Leads and Prospects
Conduct Home Buying 101 and Home Selling 101 Seminars at your office once or twice a year. By helping leads learn about the buying/selling process you establish yourself as a local expert, you block other agents by connecting with leads in the earliest phases of their home buying/selling process, and you build real relationships with your leads.
Bonus Tip: Don't do all the work! Invite a lender to partner with you.
41. Use Infographics
40% of marketers say that infographics drive the most engagement of any form of online content. And, three days after viewing, people remember 65% of what they saw on an infographic versus only 10% of what they read. You can easily make real estate infographics in minutes, using this guide.
42. Use Remarketing Techniques
Have you ever visited a company's website and then, over the next week, their ads popped up in your email, on your social media accounts, and on other websites you visited? That's called remarketing or retargeting. Research shows it is incredibly effective and best of all, it's incredibly cheap.
Bonus Tip: Using an IDX provider, you can see the property search criteria of your website visitors, and then retarget them with ads highlighting the kinds of homes they are interested in.
43. Be a Guest on a Local Podcast
Hyperlocal podcasts are becoming increasing popular. Shows like The Denver Podcast highlight local artists, business owners, and entrepreneurs. Offer to be a guest and share stories and insights on real estate in your area.
44. Local TV and Radio
Again, this about offering to share insights on the local market and the home buying/selling process in your local market. It's often free and often has a minimal time commitment.
45. Make Your Zillow Profile Airtight:
Many Realtors are using Zillow, but not all of them are seeing a ROI. One of the biggest reasons for this is because they are not sharing enough information compared to other agents.The easiest way to start seeing an increase in leads is by making sure your profile is completely filled out and that it focuses your clients' experience. If you aren't ready to pump a ton of money or energy into Zillow, this is the quickest way to improve your experience.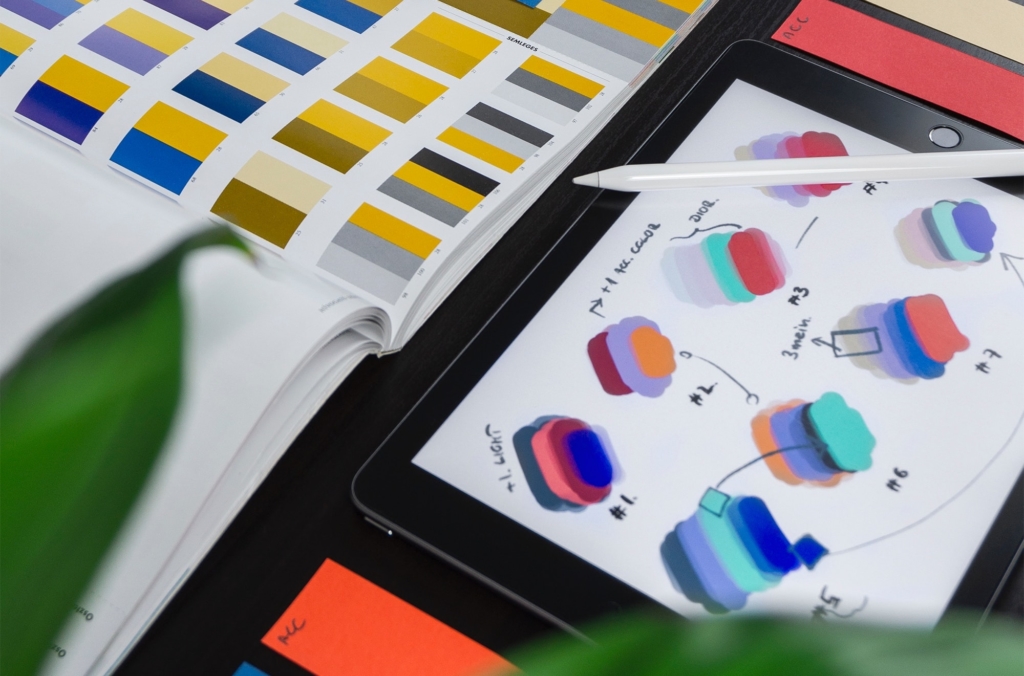 46. Make Your Branding Consistent
People are designed to recognize visual cues. To impact leads more effectively make sure your branding and logos are consistent across your website, social media channels, and marketing materials. Services like Canva or Adobe Spark make this very quick and easy.
47. Offer Guides to Past Clients
Your past clients are not done with their homeownership journey once they leave the closing table. Continue to build your relationship with them and generate referrals by educating them about homeownership topics. Examples include what upgrades get the best ROI when selling or how to get the most out of their re-fi. Again, this type of content is evergreen, so if you create it once, you can use it over-and-over again for years to come.
Bonus Tip: Don't want to do all the work? This is another perfect opportunity to share the load and partner with other industry professionals.
48. Use Social Buttons
Make it easy for people to share your information and content by adding social sharing buttons to your business website, blog, email campaigns, and video content.
49. Use Directories
The internet is full of local directories, most of them are free to use. Be sure to add yourself to as many local internet directories as you can. This will increase your SEO and generate leads from unlikely places.
50. Showcase Your Sold Properties
Listing agents who want to position themselves as sales experts should create web pages that show off their sold properties. This can easily be done using an IDX plugin.
Ultimate IDX Launches Joomla Plugin Prev post
Best Real Estate APIs for 2021 Next post