Are you in the real estate sector? Have you been struggling with online lead capture and generation? We have Oregon Regional MLS IDX websites and IDX plugins. These are the solution to your struggle. The UltimateIDX is the trusted IDX RETS and CRM Services in Oregon. Helping Real Estate Agents get leads that have led to millions in real estate deals in the region.
Integrated IDX for marketing, lead capture with lead and client management. Our website solutions makes the task of marketing and conversion a lot easier and more effective. The system perfectly fits into any website irrespective of where it is hosted or the technology used.
The real estate market in Oregon has since witnessed a rapid transformation. The arrival of UltimateIDX and it's inherent features allow for rapid increase in word done. The system makes it easy for you to create multiple property presentations in different styles. In addition to captivating and engaging landing pages that guarantees lead capturing and conversion.
MLS listing Benefits
You also get to benefit from all MLS listings on the platform. Including a number of wizard tools. These makes it easy for you to display any of your properties as you desire, on any number of your webpages.
The reliability of the service stems from  UltimateIDX being a certified IDX RETS dealer. Your data feed is reliable, enhancing easy conversion and generation of sales within and around Oregon and Portland. You also benefit from the practicality of all the MLS fields from the multiple listing services mapped in the IDX RETS feed.
Make it easy to find you
There are many special MLS fields depending on where you are located. Almost 40 supported local MLS fields from RMLS Oregon Regional MLS, which can also be used in the CRM platform. With a responsive and captivating IDX, real estate businesses can be sure of better user experience. Ultimately increased sales from visitors.
Other features of the plugin and the system include compatibility with IDX websites. Especially Real Estate WordPress IDX websites, for IDX plugins for WordPress and HTML websites. There is also the inclusion of CRM / Lead Management and access to the official Regional Multiple Listing Service (RMLS) website.
The IDX RETS Service for the Oregon region includes regular update of the MLS IDX data. Support for property status which includes:
sale and sold;
lot size,
bathrooms,
high school, middle school, elementary school
bedrooms,
car spaces,
acres,
design features,
cooling,
water front,
year of construction,
and zip codes.
The fields ensure that searches are easy and potential buyers can easily locate their choice properties.
Who can use us?
The service is available to approved and certified agents and brokers with an MLS pass-through fee of $10 monthly. The estimated time for RMLS Oregon Regional Multiple Listings Service feed approval, is 2 business days after submission.
The UltimateIDX allows prospective users to check out the system and its features with a demo on their website to establish the reliability of the system.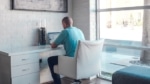 Why Write a Real Estate Blog Prev post